Search results for "Ajay"
HD-HINDI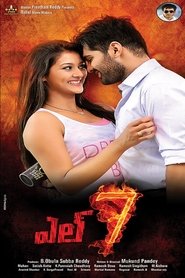 L7
L7
HD-HINDI
A man must go to great lengths to save his wife.
HD-HINDI
Hello!
Hello!
HD-HINDI
Avinash/Seenu is a street urchin brought up by his loving adoptive parents Saru and Prakash. The love of his life is the girl he meets during childhood Junnu/Priya, whom fate…
HD-HINDI
Siddhartha
Siddhartha
HD-HINDI
Surya (Sagar) arrives in Malaysia to live in peace away from the factional feud triggered by the murder of his father (Nagineedu) and the avenging of the same by Surya….
HD-HINDI
Rowdy Fellow
Rowdy Fellow
HD-HINDI
An egoistic wealthy man becomes a cop to settle a score, but gets into a feud with a local politician.
HD-HINDI
Mirapakai
Mirapakai
HD-HINDI
Rishi (Ravi Teja) is an inspector in the Intelligence Bureau. His colleagues fondly call him 'Mirapakaay'. The chief of the IB, Narayana Murthy (Nagababu) gets information that Kittu Bhai (Prakash…
HD-HINDI
LIE
LIE
HD-HINDI
LIE revolves around a guy named A. Satyam and tells it as Asatyam. He falls in love with a girl who falls for him for all the lies he says….
HD-HINDI
Katamarayudu
Katamarayudu
HD-HINDI
A man with a violent streak is trying to reform but gets pushed into a situation where he has to take action. Katamarayudu (Pawan Kalyan) and his brothers settle the…
HD-HINDI
Savitri
Savitri
HD-HINDI
Savitri is a girl who is fascinated with wedding ceremonies. When she gets engaged, she travels to Shirdi and in the train she meets a doctor Rishi, who falls in…